Korea's exports to Africa represented just 1.5% of its total exports in 2015, while Africa's exports to Korea accounted for only 1.2% of total imports. "A lot more can be done," Akinwumi Adesina, President of the African Development Bank, told the gathering of business and government leaders.
Noting that the bulk of imports from Africa comprised of raw materials such as petroleum products, natural gas and copper, he underlined the need for Africa to add value to its exports in order to be competitive.
"There is need for more value added exports from Africa to Korea, and Korea can help Africa in the development of regional and global value chains for processing and adding value to its exports," Adesina said. "This will help reduce Africa's exposure to global commodity price volatilities, while expanding trade with Korea." He urged Korea to support Africa through public-private partnerships that would develop special economic zones and industrial parks, especially for light manufacturing. The president cited Korea's successful experience in agricultural transformation, which he said puts it in a competitive position to support Africa's push for agro-allied industrial development. "This could include investments in the development of rural infrastructure, agro-industrial complexes, post-harvest management and processing and fertilizer manufacturing," he stated.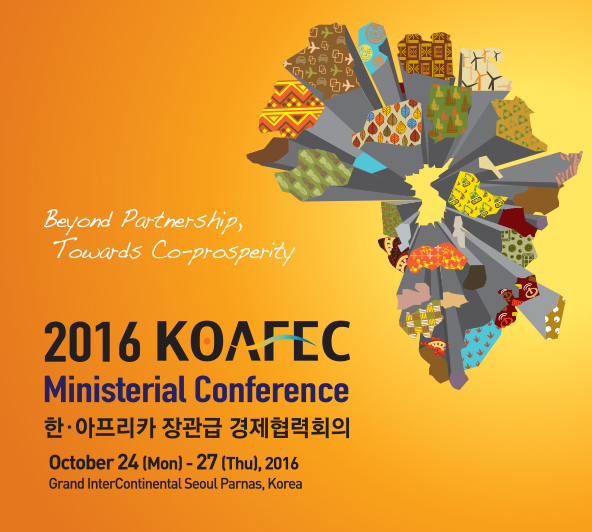 http://www.afdb.org/en/news-and-events/article/role-of-private-sector-in-driving-economic-growth-takes-centre-stage-at-5th-koafec-16301/